Staff, 2022-10-25 06:30:00,
Streamer and YouTube personality, TimTheTatman, blamed Call of Duty Modern Warfare 2, and other Multiplayer game's skill-based match making, for ruining his experience with the genre. Implying that there was a very low chance for him to stream the latest entry in the Call of Duty franchise and the much-awaited remake of the fan-favorite classic, MW 2. 
ADVERTISEMENT
Article continues below this ad
Timothy John Betar aka TimTheTatman, is a live streamer and a content creator on YouTube. He made his career as a streamer, by playing FPS games like Counter-Strike, Overwatch, and Fortnite. But when his fans asked if he will be streaming MW2 or not, he said, "If SBMM wasn't a thing," then there would have been a chance. 
ADVERTISEMENT
Article continues below this ad
TimTheTatman Blames SBMM for killing Video Games
On October 25, 2022, the online gaming news provider, Full Squad Gaming, shared a tweet from their official Twitter account. In the tweet, they shared a clip of TimTheTatman's recent streamers. In the clip, Tim shared his opinions about the Skill Based Match Making feature of Multiplayer games. 
DIVE DEEPER
In the clip, he said, "I will be honest with you guys. If SBMM wasn't a thing, I would stream Multiplayer." Then he went even far by blaming SBMM for, "Killing video games as a whole."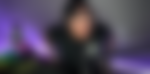 As Tim has played Battle Royals for the majority of his career, and…
,
To read the original article from news.google.com, Click here