Staff, 2023-01-12 14:43:04,
Article content
Singapore, Singapore–(Newsfile Corp. – January 12, 2023) – Honor World, an innovative GameFi platform that combines NFT & DeFI introduces 2 new Play-to-Earn Games on its platform, namely NFT Farm and Dragon Treasure. One more game, NFT Park, is next in line for the launch. With the introduction of these new Play-to-Earn gaming titles, Honor World continues to grow as an NFT & DeFi platform.
Article content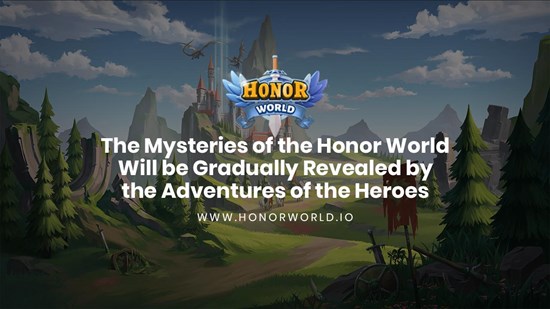 Honor World
To view an enhanced version of this graphic, please visit:
https://images.newsfilecorp.com/files/8717/150871_000875b2b46dfa01_001full.jpg.
Honor World's plans to effectively integrate DeFi, NFTs, and Game-Fi to deliver a sustainable Play-to-Earn model to users. And the number of users registering on the platform and the total volume of transactions are growing every day.
About the Honor World Ecosystem
Developed on the Artibrum blockchain, Honor World follows the principles of DAO (Decentralized Autonomous Organization), wherein the power lies in the hands of the community. Artibrum seemed the optimal network for a project of this magnitude, primarily owing to its enhanced speed and security.
,
To read the original article from news.google.com, Click here
Private Internet Access gives you unparalleled access to thousands of next-gen servers in over 83 countries and each US state. Your VPN experience will always be fast, smooth, and reliable.